SEAN PHILLIPS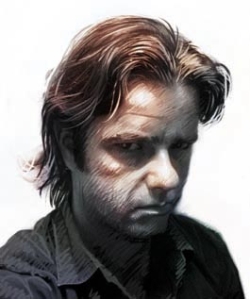 Drawing comics professionally since the age of fifteen, the Eisner-Award-winning Sean Phillips has worked for all the major publishers. Since drawing the likes of Hellblazer, Batman, X-Men, WildC.A.T.s, Marvel Zombies, and Sleeper, Sean has concentrated on creator-owned books including Criminal, Incognito and Seven Psychopaths. Phillips is currently drawing Fatale with writer Ed Brubaker for Image Comics.
This article uses material from Wikipedia and is licensed under the GNU Free Documentation License.
All material is compiled from numerous sources and may not be accurate. Dynamite Entertainment cannot guarantee the validity of the content.