GEORGE R. R. MARTIN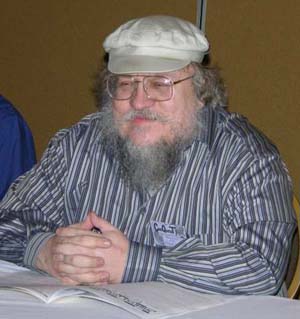 George R. R. Martin sold his first story in 1971 and hasn't stopped. As a writer-producer, he worked on The Twilight Zone, Beauty and the Beast, and various feature films and pilots that were never made. In the mid-90s he returned to prose and began work on A Song of Ice and Fire. He has been in the Seven Kingdoms ever since. He lives with the lovely Parris.
This article uses material from Wikipedia and is licensed under the GNU Free Documentation License.
All material is compiled from numerous sources and may not be accurate. Dynamite Entertainment cannot guarantee the validity of the content.