GAME OF THRONES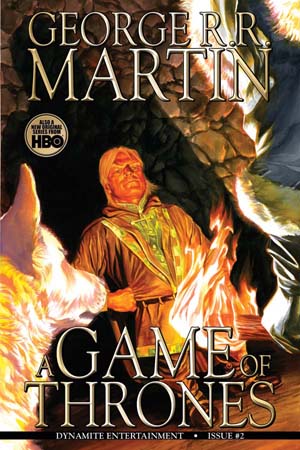 A Game of Thrones is the comic book adaptation of George R.R. Martin's fantasy novel A Game of Thrones, the first in the A Song of Ice and Fire series.
The comic book series is scripted by fantasy author Daniel Abraham and drawn by Tommy Patterson. It is intended to follow the story and atmosphere of the novel closely, at a rate of about a page of art for each page of text. George R.R. Martin advised Daniel Abraham on aspects of the adaptation.
This article uses material from Wikipedia and is licensed under the GNU Free Documentation License.
All material is compiled from numerous sources and may not be accurate. Dynamite Entertainment cannot guarantee the validity of the content.