PANTHA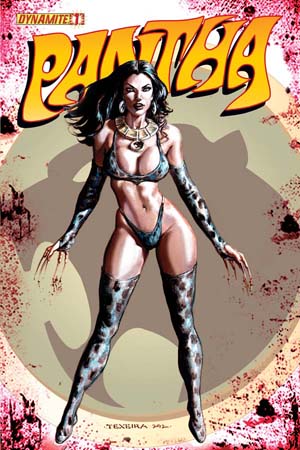 First appearing in Vampirella #30, this ally of Vampirella is an ancient Egyptian cursed to live forever by the gods because of a killing spree she went on in ancient times. Pantha is a very good friend of the iconic Vampirella!
This article uses material from Wikipedia and is licensed under the GNU Free Documentation License.
All material is compiled from numerous sources and may not be accurate. Dynamite Entertainment cannot guarantee the validity of the content.