WAYNE RUSSELL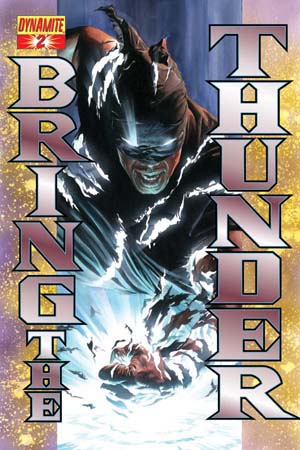 Featured in the comic, Bring the Thunder, Wayne Russell is an elite pararescue jumper in the Air Force serving in Afghanistan. He leads the most rigorously trained troops on the most dangerous missions into enemy territory. During a deadly mission, Wayne's team is ambushed. Mortally wounded, Wayne finds and fires an experimental weapon, but the weapon malfunctions. The result will change Wayne and warfare forever.
This article uses material from Wikipedia and is licensed under the GNU Free Documentation License.
All material is compiled from numerous sources and may not be accurate. Dynamite Entertainment cannot guarantee the validity of the content.