VOLTRON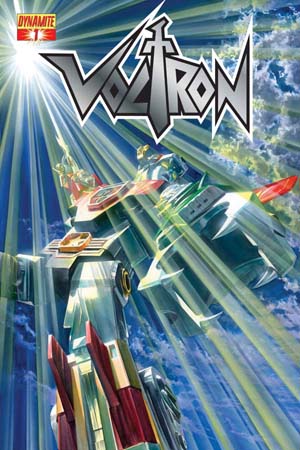 In a galaxy plagued with chaos and evil, five robotic lions, piloted by a team of brave space explorers, combine to form the mighty robot hero, Voltron®. After blazing onto TV screens in 1984, Voltron: Defender of the Universe quickly became a top-rated animated series. The hit series inspired a best-selling toy line and made Voltron a pop-culture icon. An all-new 2D/CGI animated series, Voltron Force®, currently airing in the U.S. on Nicktoons.
This article uses material from Wikipedia and is licensed under the GNU Free Documentation License.
All material is compiled from numerous sources and may not be accurate. Dynamite Entertainment cannot guarantee the validity of the content.