DOUGLAS QUAID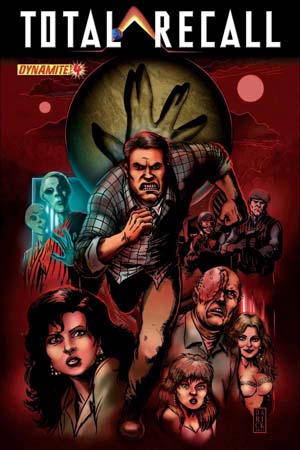 The iconic Douglas Quaid appeared in the classic Total Recall motion picture!
Dynamite Entertainment published the sequel to the hit 1990 science fiction movie, Total Recall! Having killed Cohaagen and given Mars an atmosphere, Douglas Quaid (the man who was Hauser) simply wants to live out the remainder of his life with the woman of his dreams, Melina. But, how can Quaid have his happily ever after with Mars in chaos, new enemies coming to the red planet, and a mysterious stranger walking about?
This article uses material from Wikipedia and is licensed under the GNU Free Documentation License.
All material is compiled from numerous sources and may not be accurate. Dynamite Entertainment cannot guarantee the validity of the content.