THE SPIDER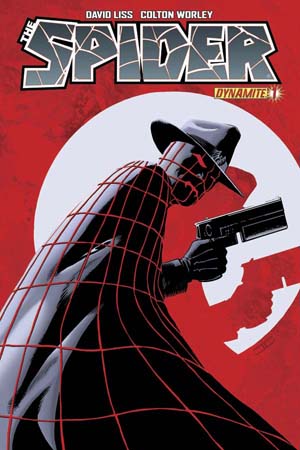 The Spider was created by Harry Steeger at Popular Publications in 1933. He fought crime by donning a black fedora, a black cape, a trademark ring and a brace of .45 automatics to terrorize the criminal underworld, while driving in his sleek black specially outfitted Daimler.
The Spider novels were mainly written by Norvell W. Page, who filled them with danger, impending doom, fantastic villains, and great action!
This article uses material from Wikipedia and is licensed under the GNU Free Documentation License.
All material is compiled from numerous sources and may not be accurate. Dynamite Entertainment cannot guarantee the validity of the content.